Skaperkraft runs second annual virtual "School of Entrepreneurial Leadership"
19.03.2021
Since 2010, Skaperkraft has run a successful emerging leaders program in Norway. For the past year, we´ve run the first European cohort with 11 participants from 6 countries. Aiming at emerging European leaders, the virtual program is now open for applications.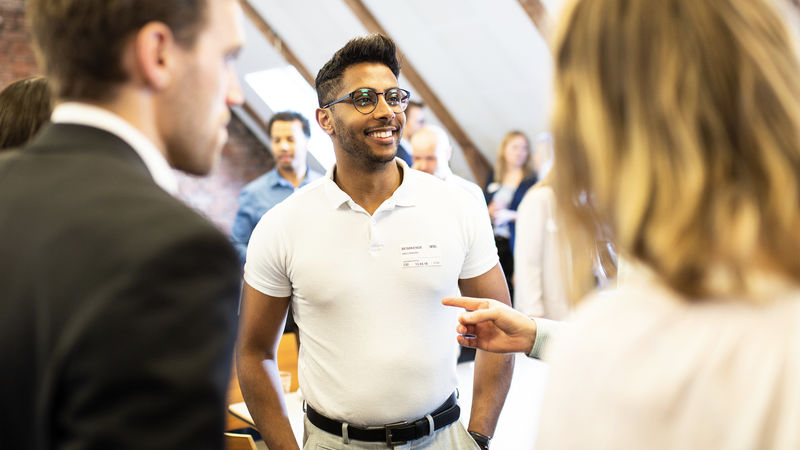 - We´ve been dreaming about starting this for twenty years, says Skaperkraft`s co-founder and International Director, Hermund Haaland. Seeing how fruitful both the input given but most of all the friendships and network of likeminded emering leaders that continuous to grow in the Norwegian program, he is eager to see similar results grow forth as the European edition is launched.
Allthough what is now a virtual school program, comprising of only four short modules each with a 2-day duration, he is hopeful that the program over the coming years will grow in scope. As in the Norwegian version, the focus is on the leadership of self, others and in solving the societal challenges that are ever-more evident, obvious examples being strong tendencies of de-stabilized democracies as well as climate change. An important ongoing discussion during the school, will be learning from renowned leaders such as Nelson Mandela, Gandhi and Mother Theresa, as well as one of the world`s greatest leaders, Jesus of Nazareth.
- We strongly believe the willingness to take responsibility and show leadership needs to be coupled with a willingness to grow in personal virtues and character. This will be a strong part of the course, says Haaland.
For more information and for application dates and procedures, see the school`s webpage: https://skaperkraft.com/leaderprogram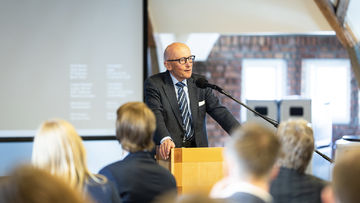 Former Norwegian Prime Minister Kåre Willoch speaks at the alumni-gathering for the Norwegian program in 2018.